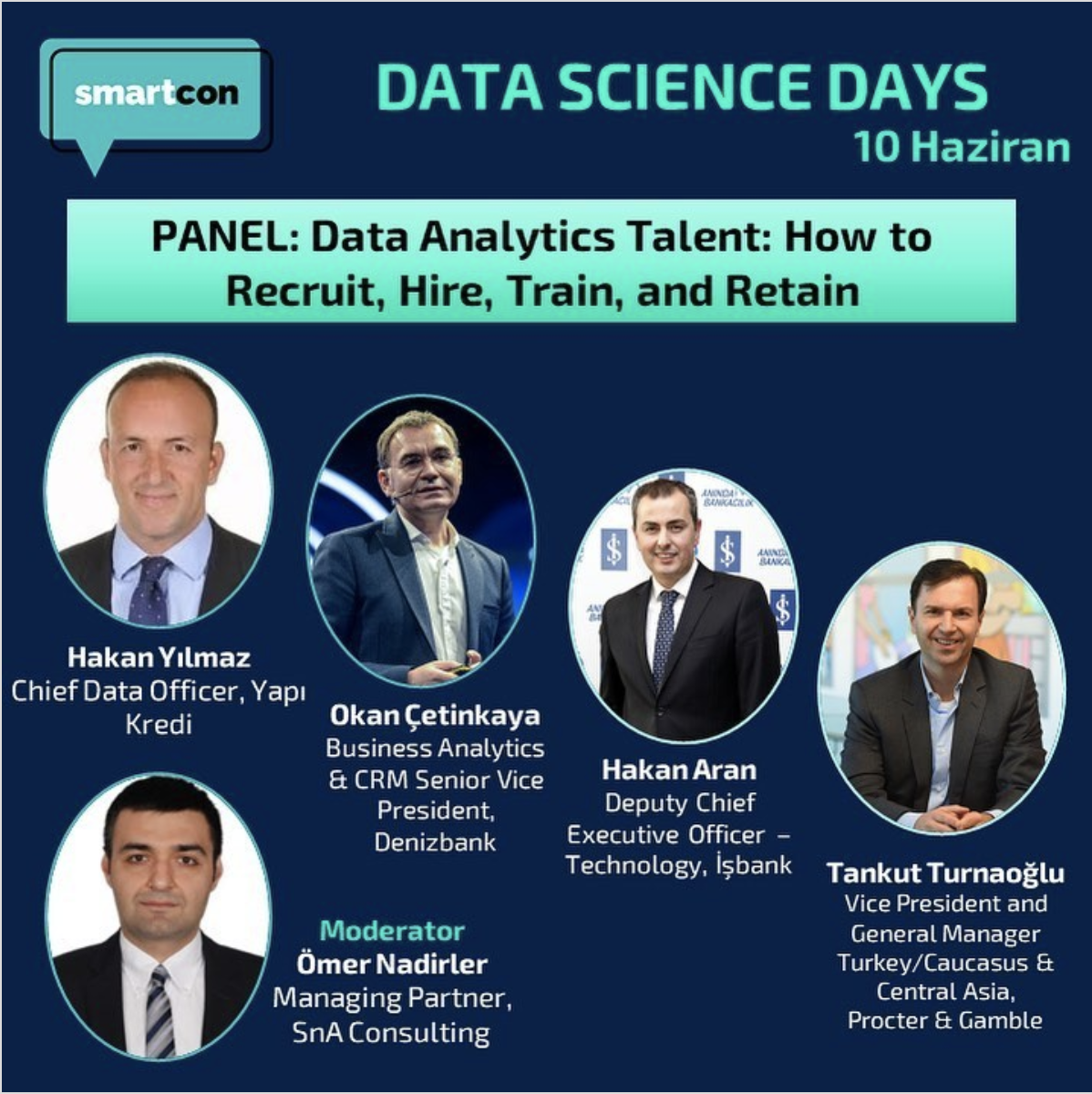 Our founding partner Ömer Nadirler has moderated the online panel "Data Analytics Talent: How to Recruit, Hire, Train and Retain" with the participation of Chief Data Officer at Yapı Kredi Hakan Yılmaz, Business Analytics & CRM Senior Vice President at Denizbank Okan Çetinkaya, Deputy Chief Executive Officer at İşbank Hakan Aran and Vice President and General Manager Turkey, Caucasus & Central Asia at Procter & Gamble Tankut Turnaoğlu.
SnA has received the MarTech 2020 (Marketing&Technology) award in the "Best CRM Technology of The Year" category, with P&G Turkey and CarrefourSA partnership on advanced analytics solutions and measurable incremental sales gains.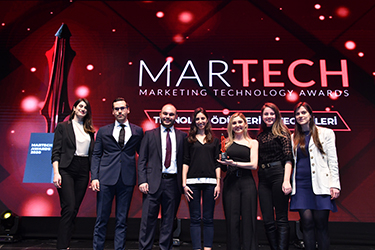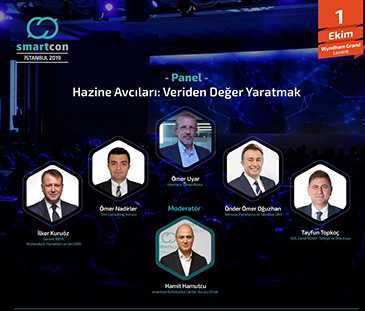 SnA was on the stage at smartcon2019 discussing how to create value from data. We shared our point of view on new trends in analytics in different industries.
22nd TUAD RESEARCH SUMMIT 2019
SnA  presented jointly with P&G and CarrefourSA; on combining Big Data Predictions and Customer Attitudes.Customers talk to us with their shopping baskets… and brands can increase their revenue on a measurable scale with customer-focused actions. P&G Turkey and CarrefourSA partnered with SnA on an advanced analytics solution and generated measurable incremental sales gains.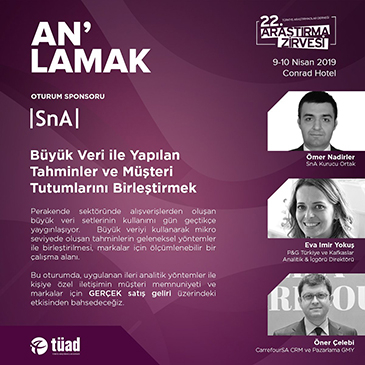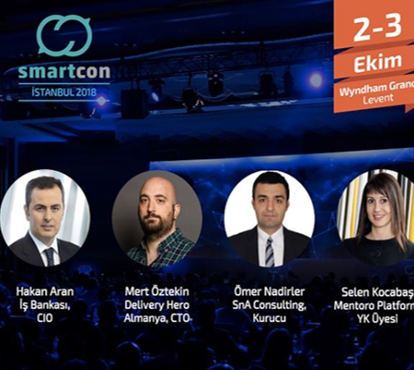 The business world is changing and transforming with developing technologies. While destructive technologies fundamentally shake industries, companies that adapt to change are setting new limits of competition. As part of the technology world, we shared our experiences at Smartcon 2018 on Technology Wars Panel.
FUTURE OF WORK SUMMIT 2018
We are ready for the future, are you? Data & Analytics are key to solving different business problems including the ones from the HR domain. We conducted a workshop at The Future of Work Summit around HR Analytics subjects.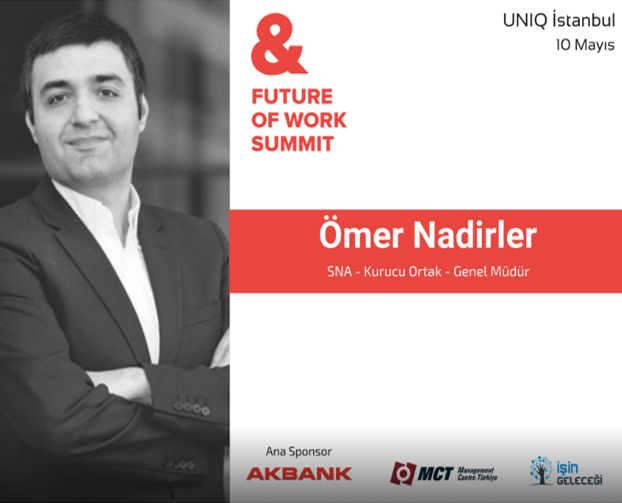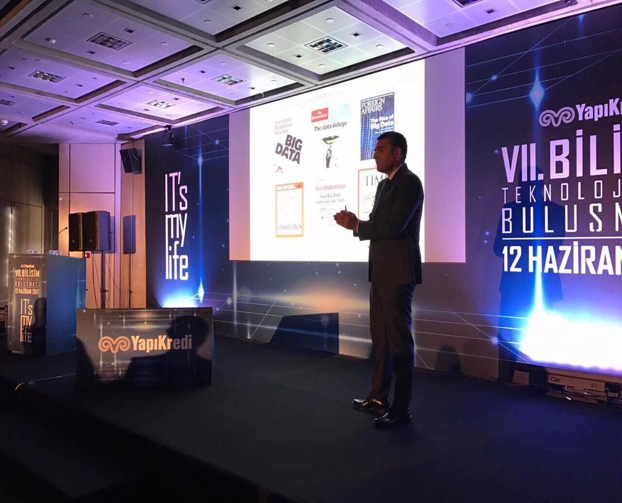 YapıKredi Information Technologies Meeting 2017
On June 12, 2017, SnA was a speaker at  YapıKredi Information Technologies Meeting `It's My Life.`  SnA talked about popular Machine Learning examples such as Recommendation Systems, image recognition, online advertising  as well as future Machine Learning problems (self-driving cars, digital assistants and shelf executions).
SAS Analytics Day 2018 / SAS Analytics in Action 2017 and Fostering Innovation Through Data 2016
SnA sponsored and attended as a speaker to SAS Events in Turkey in 2016, 2017 and 2018. Including a panel discussion with analytics leaders from Yaki Kredi and Garanti Bank.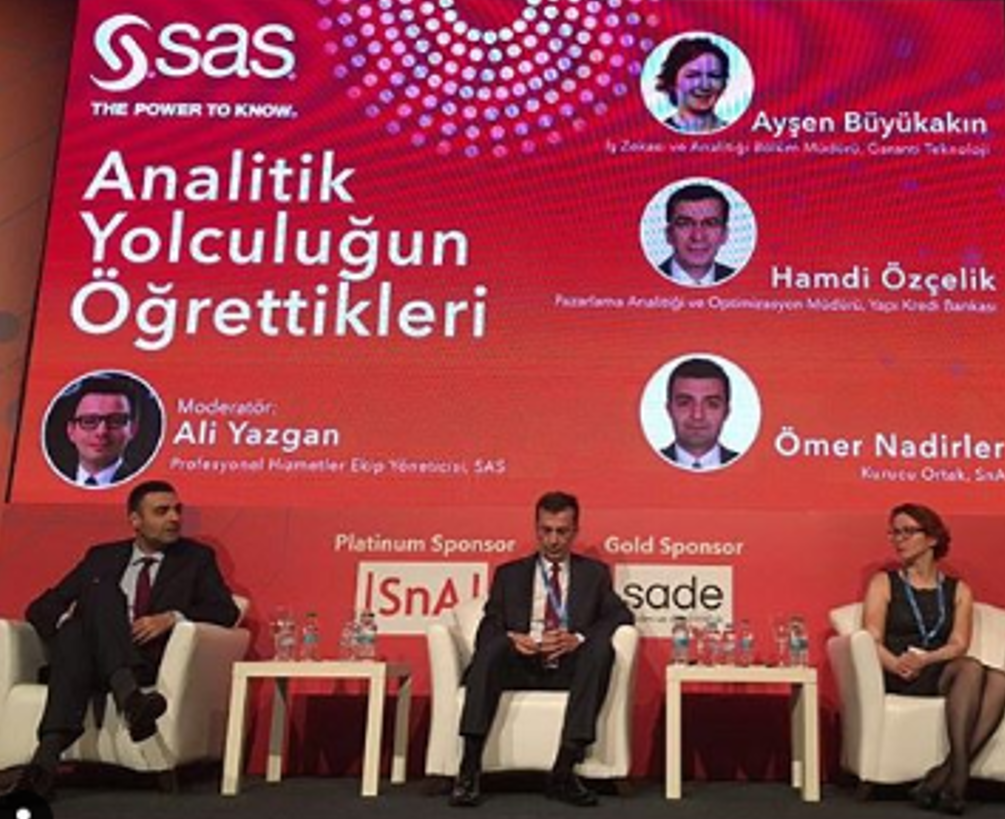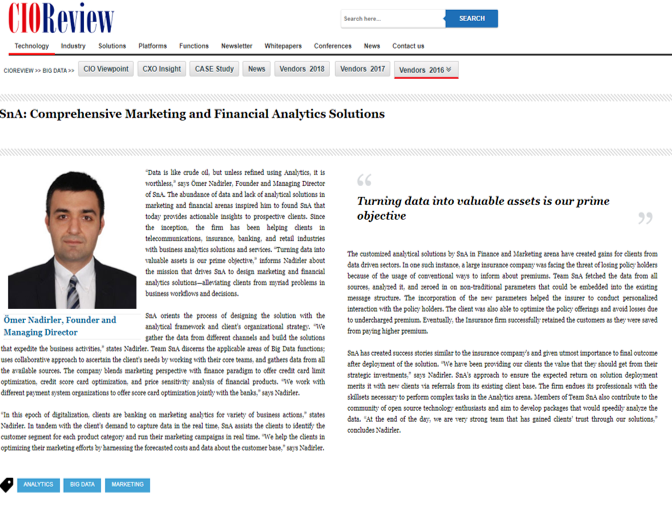 SnA Listed in the Top 100 List of USA 2016
SnA was listed as one of the 100 most promising big data  solution providers globally.  Ömer Nadirler, founder and managing partner of SnA was quoted saying `Data is like crude oil, unless refined using advanced analytics. It doesn't worth much`
– resource